Social Enterprise Heroes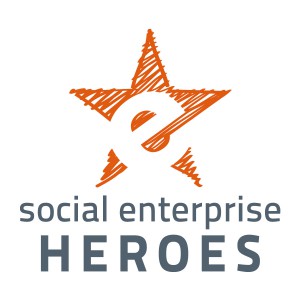 On May 27, 2015, the Social Enterprise Heroes will reconvene for its 7th year at The York Theatre, the newly renovated 100 year old historical jewel of East Van.
It's a celebration! Enterprising Non-profits will host over 200 people from the social impact community including social entrepreneurs, investors, business experts, government, intermediaries and more.
It's a competition! We focus our attention for one evening on the incredible work of several social enterprises. Through their 10 minutes pitches, we seek to understand their goals and address some of their major challenges & opportunities to effectively creating impact. Our panel of business advisers will assess each pitch and award up-to $50,000 (combined) in consulting and grants.
It's a learning event! We can learn together – and our social enterprises leave Heroes having a deeper understanding of their business, seeing challenges and opportunities for what they are, and with the right combination of tools & resources needed to create change more effectively.
 It's Social Enterprise Heroes! It's fun and informative and you don't want to miss it.
As co-founder of this concept and event, JDQ Systems offers business process improvement and technical advice to the winners as part of JDQ's 3Spheres of Reciprocity initiative. In addition, JDQ's President, Jon Morris, is an expert on the judging panel.
---
Register today and buy tickets to Social Enterprise Heroes 2015 at:  
www.SocialEnterpriseHeroes.ca**
**Register with Promo Code 'JDQ' to ensure you get the lowest price
---
What is this LIVE Social Enterprise Business Case Competition?
As businesses operating in the marketplace, social enterprises face the same issues that every business deals with: financing, production systems, customer service, marketing, and human resources, etc.
Social Enterprise Heroes is designed to assist social enterprises address their most critical business challenge or opportunity by awarding financial support or providing in-kind consulting services.
In the realm of Social Enterprise Heroes, we call their business challenge "Kryptonite". The social enterprise might be in need of strengthening and improving their business operational systems, enhancing their marketing strategy and brand, exploring new products or services, or improving their financial reporting and analysis.  One or a combination of donated consulting hours, grant funds, and other supports will be bestowed upon each presenter. In the realm of social enterprise heroes, we have coined these rewards "Superpowers".
Would you like to see what is it like to be a finalist in the Social Enterprise Heroes? Click Here to view the TELUS Optik TV Programming Series, 'Good Business'.
Please come visit us at the Social Enterprise Heroes website: http://www.socialenterpriseheroes.ca.