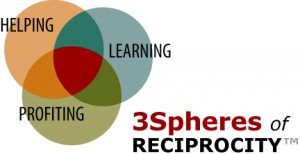 JDQ Systems Inc and the Vancouver Section of ASQ Canada (ASQ) will be teaming up to assist the North Shore Neighbourhood House Edible Garden Project (EGP) in increasing the yield and revenues at EGP's urban Loutet Farm in North Vancouver, Canada. The team of volunteers will be focusing their expertise on tracking and analysis technology, and cost analysis using a combination new and established best practice tools. This project is an exciting consequence of a successful 2013 Social Enterprise Heroes event. The EGP is one of three award winners, all starting and growing social enterprises that have won grants and pro bono consulting services to support their vision and social enterprise activities. JDQ is pleased to be helping and learning in the growing urban agricultural sector.
Jon Morris, JDQ's President, said: "These days, many social enterprises are conceptual, top-down initiatives, launched with the hope of simultaneously providing opportunities for their client and causes, and replacing limited sources of grant funding.  Like many other 3Spheres projects, the EGP project will take a 'down to earth' approach by helping EGP to understand and improve the key business processes and costs that can make or break the success and sustainability of the social enterprise".
"We're thrilled to have the support and expertise of JDQ and ASQ as we establish our first social enterprise", states Edible Garden Project's Manager, Heather Johnstone. "The skillset required to farm, and that required to run a successful business are very different. Now, not only will we be able to grow beautiful, sustainable produce for our community – but with the support in developing appropriate business processes, we'll also be able to run a successful enterprise".
"Once more, ASQ Vancouver members are excited to be a part of this project with EGP that stemmed from our continuing partnership with the 2013 Social Enterprise Heroes event", adds ASQ Vancouver Chair, David Muncaster, "It is a great opportunity for the members to use their knowledge and experience in Quality, Logistics and Process Improvement and make a difference in the communities in which they live and work.
The Edible Garden Project will begin with a JumpStart™ Requirements Discovery for a Harvest and Sales Tracking System and then follow up with an Activity Based Costing analysis of specific crops.
About Edible Garden Project (EGP)
The Edible Garden Project (EGP) works to address urban environmental and social issues by creating a network that grows and shares local food and by promoting sustainable regional agriculture. EGP is working to reduce the reliance on foods imported from afar by empowering residents to grow (and share) their own. EGP aims to bring people together to grow and distribute locally produced food to low-income individuals and families on the North Shore, Vancouver, BC. Loutet Farm is their first social enterprise.
About ASQ
ASQ is a global community of experts and the leading authority on quality in all fields, organizations, and industries. As a professional association, ASQ advances the professional development, credentials, knowledge and information services, membership community, and advocacy on behalf of its more than 85,000 members worldwide. As champion of the quality movement, ASQ members are driven by a sense of responsibility to enrich their lives, to improve their workplaces and communities, and to make the world a better place by applying quality tools, techniques, and systems.  The ASQ Community "Good Works" Initiative is aimed at stimulating the use of quality practices in the improvement of our communities.
About 3Spheres
3Spheres is a philosophy and model for healthy, optimal, and successful community engagement. It is a paradigm for social responsibility and cooperative relationships grown from the fundamental understanding that we can all thrive by participating simultaneously in the spheres of Helping, Learning and Profiting. Ultimately, it is a model for other small and medium sized businesses to share best practices with each other and the community.